Ranking high in Google's organic search listings for important keywords can be extremely valuable for driving traffic to your website. Google's search engine algorithm is constantly being modified, but here are some fundamental strategies to help you improve your organic search engine rankings.
1. Define a Keyword List
In most cases, it is unreasonable to assume that you will rank highly on Google for every keyword related to your industry. Obtaining high organic rankings for your most important keywords should be your primary objective. Both marketing and management will be required to participate in this exercise. Identify the keywords people would use to search for your products and services. Check the traffic and competition for each term using tools such as Semrush or Google's Keyword Planner. There are certain keywords that have a high traffic potential and a low to medium level of competition that are the sweet spot – they have high traffic potential and are easier to rank for.
2. The Target Keywords and their Matching Intent
Having identified your top keywords, the next step is to match those keywords with search intent. According to Google, there are three main types of search intent:
Informational: When a searcher enters such a query, it indicates that he or she is looking for information, guidance, or how-to content on a particular topic. "How to change a battery" is an example of an informational query.
Transactional: This type of query indicates that the searcher intends to make a purchase. For example, "buy new battery" is a transactional query
Navigational: The searcher is interested in visiting a specific site or finding a particular vendor. Using the navigational query "Energizer battery" would be an example of a navigational query
Finding out which type of intent each keyword is targeting and creating content that fulfills their needs is the key to success. If someone searched for "how to change a battery," you would create a comprehensive article with images that demonstrated how to accomplish that task. On the other hand, if someone searched for "new battery," you would create a product page with reviews, product specifications, an online shopping cart, and any other information they may require.
3. Don't be afraid of low or zero-volume keywords
Content marketers place too much emphasis on keyword volume. Thus, they target only high-volume, top-of-the-funnel queries. Although high-volume keywords can be valuable for your SEO strategy, your team should also examine lower-volume keywords and even zero-volume keywords. There are fewer searches for these keywords each month, but people searching for them are more likely to purchase.
There is more search volume for "How to change a battery" than "Best priced AA battery". However, people searching for "Best priced AA battery" are likely shopping for AA batteries. Additionally, there may be fewer competitors to beat out since the query is so specific.
Also, Google is starting to place more emphasis on thought leadership. If your site is targeting the same keywords as everyone else, the algorithm will see that you aren't adding anything new. Google will give more weight to your site in search results when you develop niche content.
4. Good Content Will Win Out in Organic Search
Write high-quality content that attracts interest and compels visitors to share it and link back to it before exploring more technical SEO methods. Google rewards content virality heavily in its rankings algorithm, so good content is most likely to go viral. Make sure you cite expert sources (sites with high domain authority) and invest in quality writers to meet Google's standards for quality content.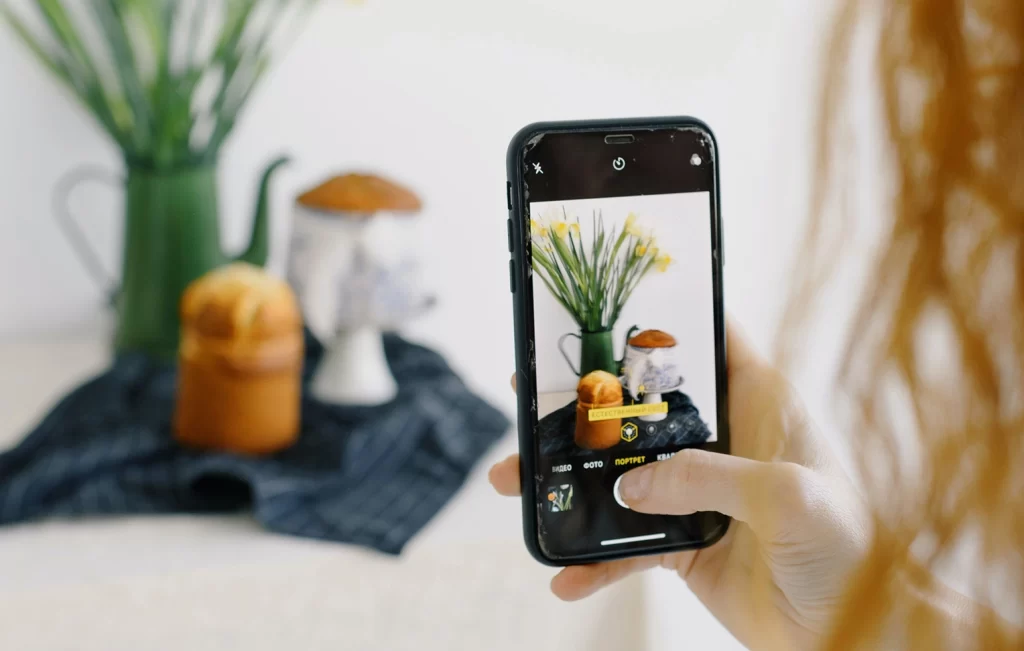 5. Create Topical Authority with a Hub-and-Spoke Content Strategy
Content clusters about relevant topics rather than targeting a bunch of disparate keywords are preferred by Google's algorithm. Create clusters of content around main topics – we often write blogs about marketing best practices since our call-tracking software is aimed at marketers. "Spoke" content refers to these blog posts about marketing strategies. Link your spoke content to a relevant central page that can act as a "hub." In this case, we link marketing content to call tracking. It helps Google visualize your site in terms of subtopics and see the relationship between your content.
6. Consolidate Similar pages
Duplicate content occurs when two pages cover similar topics and target the same keywords. When you have duplicate content, you have two big problems. First, Google will not be able to distinguish between the two pages, and will not show either one or each page will rank for fewer keywords since they're competing with each other. Both appearing in the SERPs results in fewer backlinks. It would be better to review both pages and consolidate the content to create one strong page with lots of quality backlinks and keyword rankings. Be sure to review your pages and blog library periodically to avoid this problem. Check for keyword cannibalization using a tool like SEMRush. This indicates duplicate content.
7. Re-target Old Content for Boosts
Your content's recency is one of Google's ranking factors. The more up-to-date your pages, the better chance they have of ranking well.
Make sure your old content isn't decaying – especially blog posts with dates. Using Google Search Console, you can see which pages have lost clicks, impressions, or rankings. Next, prioritize the posts that lose traffic and update them.
Google's algorithm won't notice a newer date on an old post when you refresh it. Additionally, the copy needs to be updated to remain relevant. See what points competitors are covering that you can add to your content by auditing those who are gaining ground.
8. Get rid of pages that don't add value
When it comes to your website, quality is more important than quantity. You could be harming your rankings if you have a large number of pages that don't provide value. Too many pages can slow down your site – a ranking factor for Google. Moreover, these pages could be cannibalizing rankings from more valuable pages.
What pages should be removed? The following methods can help you determine if a page is dead weight:
The page has no backlinks
The page has poor keyword rankings or ranks for keywords that aren't relevant to your audience
The page has declining or low sessions
The page has a high bounce rate
The page is old and covers a topic that is no longer relevant to your audience
After you've identified low-value pages, you should consider deleting or redirecting them. You can redirect low-performing content to a higher-performing page that covers similar content. If not, chop it up.
9. Use Target Keywords and Keyword Variations Throughout
Using a keyword is the best way to rank. Early placement of important keywords in your page titles, headlines, and body text can indicate relevance. Your focus keywords should appear often in your copy – but never at the expense of good writing. Google punishes pages that use keywords excessively, in ways that interfere with the reading experience, as a result of "keyword stuffing" Read the copy aloud to avoid being penalized for "keyword stuffing" Using keywords unnaturally may result in a penalty. You can correct this by replacing your focus keyword with secondary keywords.
Secondary keywords help you cast a wider metaphorical net into the search engine sea. A secondary keyword should be closely related to your focus keyword. A pet treat article might include secondary keywords such as "low-calorie pets treats", "organic pets treats", "best pets treats for weight management" etc. The keywords add depth to the article while supporting the main topic. If someone searches for any of those keywords, we'll have a page that is optimized for them.
10. Crawlers love header tags for structuring content
You need a strong headline structure to rank well. H1s should frame exactly what the content is about on every page. Subtopics should be divided into H2s, H3s, and H4s to make the content scannable. By structuring your headlines this way, you create a strong information hierarchy, which search engines use to understand your page's content.
11. Make Meta Descriptions Clickable
The meta name= description content= HTML tag describes the contents of the web page. Your meta description appears beneath the page title in Google's organic results. Meta descriptions aren't nearly as important as page titles to Google's ranking algorithm – rather, they drive clicks from users. Your description is a preview of your content, used to decide if it's worth visiting. In order to gain their trust, you need a clear value proposition. Words like "learn more," "find out," and "get…" can inspire action.
Google won't display meta descriptions longer than 160 characters. Any words matching a user's search query will be displayed in bold in your text.
12. Optimize Your Page Titles
An HTML title tag defines a web page's title and provides a concise description of its contents. In organic search results, it is the first hyperlinked text Google displays, and it appears in tabs and the top frame of most web browsers. On-page SEO is a crucial part of Google's algorithm. Google's organic search results will cut off any text beyond 70 characters in your page titles. The title should contain your important keywords. Consider including your company at the end to increase brand awareness.
13. Anchor Text with Keyword Variations
Hyperlinks display anchor text when linking to another page. Descriptive, relevant anchor text helps Google determine what the page is about. If you link to another page on the same website with internal links, you should use anchor text that is close to your target keyword for that page, not "click here" or "download here". Don't overuse exact-match keywords. Improve your organic Google rankings with close variations.
14. Optimize ALT Tags, Especially for Images
HTML ALT tags specify alternative text to display when an element (such as an image) cannot be rendered. In your web pages, make sure to always use descriptive ALT tags with targeted keywords, as ALT tags are a signal for Google's ranking algorithm.
15. Keep URLs Short and Descriptive
Make sure your URL is readable for humans and relevant to the page. Don't use numbers or special characters. Keep in mind that shorter URLs perform better in Google search rankings than longer ones. Keywords should also be included in URL names, and they should be closer to the domain name.
16. Optimize Your Site for Mobile
Google first announced that mobile-friendliness would be a ranking signal in 2015. The resulting "Mobilegeddon" saw brands scramble to optimize their mobile versions. Since then, Google has gradually prioritized mobile-friendliness in its rankings – in 2020, it moved to a mobile-first model, which prioritizes mobile performance over desktop performance.
Optimize your website for mobile with these tips:
Test your site using Google's mobile-friendly tool
Designed for touch — fingers come in all sizes and can easily tap incorrectly
Make your CTA buttons accessible to mobile users
Redesign your pop-ups for mobile devices
Enable Accelerated Mobile Pages (AMP)
Implement caching
Compress your images to improve loading time
Use heat maps and mouse tracking tools to understand how people use your mobile website and optimize accordingly.
17. Adhere to Google's E-A-T Guidelines
EAT is one of Google's top three factors for gauging page quality. This is what the acronym means:
Expertise:
Google looks for websites that demonstrate expertise. Medical, financial, and legal industries are especially affected. By providing clear, accurate information and citing reputable sources, you can establish expertise.
Authoritativeness:
Be authoritative. Credentials, customer testimonials, and positive reviews can demonstrate this. This information can be highlighted on your website.
Trustworthiness:
Make sure your site is safe. An HTTPS site and an SSL certificate are essential if you accept monetary transactions online. Google ranks secure domains and SSL-encrypted sites higher. 75% of Google's first-page results use SSL.
These best practices will ensure EAT compliance in addition to the tips above:
Include author bios if you have a blog and mention any credentials that demonstrate the author's expertise
Invest in high-quality backlinks and disavow spammy backlinks
Make sure your website has accurate information on your About, Contact, and Customer Service pages
Guarantee that all content directly related to your visitors' money or life (think financial advice or medical information) is written by qualified experts
Cut or edit low-quality EAT content
18. Say No to Black Hat techniques
Black hat SEO involves using unethical tactics, such as buying links, to trick search engines into giving you higher rankings. The risk is too high. A temporary boost in rankings due to black hat tactics is likely to be short-lived. As Google gets better at detecting dirty tricks, sooner or later you'll see your progress wiped out by an algorithm update, or worse, you'll be removed from the index.
19. Leverage Broken Backlinks
Your bounce rate, time on site, and how you pass link juice can all be negatively affected by broken backlinks. Broken links also hurt SEO rankings by sending signals to Google's algorithm that your site is outdated. Use a tool like Google Search Console or ScreamingFrog to audit your site for broken links and fix them regularly.
As well as maintaining your own broken backlinks, you can leverage other sites' broken backlinks. For instance, you could offer a relevant link to one of your own articles to a reputable website that has a broken link to one of your competitors' articles. The reason this outreach strategy is successful is that it is mutually beneficial – the other site is able to correct a broken link, while you get more link juice.
20. Employ a Link Building Strategy
Link building is the process of acquiring links from external domains to your site. Creating great content that people want to share, guest blogging, and partnering with authoritative websites are great ways to build links. You will rank higher if you receive backlinks from sites with high domain authority. Backlinks from these sites pass authority from their site to yours. You can measure which sites can pass you the most authority by using a domain authority checker.
Backlinks with relevant keywords will help Google understand that your pages are relevant for those keywords.
BONUS TIP: Track Visitors and Leads From Your SEO
Getting top organic search engine rankings is only half the battle. Measuring the traffic to your website and lead/sales generation will help you prove your value and optimize your results. You can gain valuable insight into how your site is performing via Google Search Console. Google Analytics tracks visitors' interactions with your website as a direct result of SEO efforts. Analyze how well your organic traffic converts to subscribers, leads, and customers with Google Analytics.
Marketers often overlook call conversions when tracking organic searches. This prevents them from getting credit for all the revenue they generate. Leads and sales can be tracked back to web pages. All conversions from your best SEO pages – online and off – can be reported.
Not sure how to do this? We can help, whatsapp us.
More FREE & Fast Marketing related Tips, follow us on our Telegram channel now!
(Credits: Pexels)